Yeah, I know …. truly sucking at blogging.  I've barely done a photo challenge!  EEEE-Gads!
Well, I have an excuse.  And here it is ….
I've lost my way.
I don't know what this stage of my life is supposed to look like.
There's a hole in my soul that I'm not sure what will fill it.
Basically, I'm stuck.  In a life I am not satisfied with, one that doesn't fulfill me, one that is severely lacking.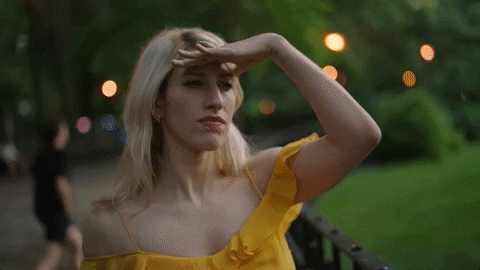 I've been reading some self-help books that, while interesting, are more along the "buy my coaching" genre.  The first one, Your Next Chapter: Five Steps to Creating the Life of Your Dreams by Tina Meilleur, was ok, but I just kept getting the feeling that she was drumming up clients.  I haven't finished it yet, and I may not.  It's highly rated on Amazon.com and Goodreads, but meh.
The second book was better, although more "new agey" …. I did finish it, though.
Rebellious Aging: A Self-Help Guide for the Old Hippie at Heart by Margaret Nash was a bit more to my liking.  It didn't get that great of reviews on Goodreads, but hey whatever.  Not everyone is an Old Hippie at Heart.  I'm a bit young to be considered an old Hippie, as I was only 8 yrs old during the Summer of Love, but the premise aligns more with what I'm about.  Life is short.  Do what makes your soul sing.
The hard part about that, the singing soul, is finding it.
I know I don't want to stay in St. Louis.  FACT.
I know I must work into my 70's to be financially set.  FACT.
Patent law is becoming a virtual profession, so living where-ever I want is a distinct possibility.  FACT.
I just can't envision what my life could be, where it would be, and what it would look like.  This is the stuck part.
I really, in truth, have nothing to hold me back from going for it now, except that I would feel conflicted about moving away from my parents and leaving my sister and niece to help care for them.  That said, my folks are all about us finding our own way, living life for ourselves.  As long as I could get on a flight back home, quickly, if the need arose, I have everyone's blessing.
SO WHAT THE HELL IS HOLDING ME BACK?
I dunno.  Maybe some meditation would help?  Journaling?  Working through a Life-Goal-Design workbook?  Get a coach?  Or just ride things out?
See what I mean?
I guess I could continue to do nothing but cocoon, as Ms. Nash says, and meditate/relax/manifest.  Daydream.  Send your intentions and dreams out into the ether and do it in a positive way.  Do some small thing every day to move closer to your new life.
Is anyone else having this same quandary?  I'd love to hear from all of you over-50 ladies (and men).