Share Your World – March 12, 2018
If a distant uncle dies and you were always his favorite and leaves you $50,000 (any currency) in his will, what would you do?
I'd fix the soft top on my convertible
buy a vintage Shasta camper
take a long trip
bank the rest (if there's any left!)
What sound or sounds do you love?
I love the sound of the ocean, wind in the trees, rain.
What's your middle name?  Why?
My middle name is Delaine — my mother's middle name is also Delaine.
What did you appreciate or what made you smile this past week?
I met the original sisters of Sisters on the Fly, the largest outdoor women's group in the US.  They were real down to earth folks and were genuinely glad my sister and I joined!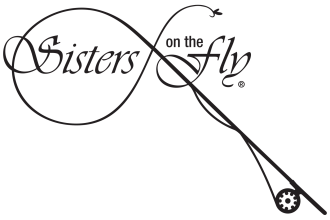 (I'm Sister # 9927, and my sister is Sister #9928)