In a post on her blog, thatblogwherecheriemovestogermany,  Cherie did a top ten list of her all-time favorite movies.  In that vein, I thought I'd post ten of my own most favorite movies.  These are not in any sort of order.
 Under the Tuscan Sun
2.  Nights in Rodanthe — I cry like a baby every.single.time.
3.  Gone with the Wind — one of my very favorites from when I was in 6th grade and first read the book.
4.  Ghost — another cry-my-eyes-out movie
5.  The Best Exotic Marigold Hotel and The Second Best Exotic Marigold Hotel.  Fantastic all-star cast of mature actors and actresses.
6.  Woman in Gold — I hadn't heard of this movie until I saw the trailer on one of the Marigold Hotel movies.  Helen Mirren is fantastic.
7.  Elizabeth and Elizabeth, The Golden Age — Cate Blanchett makes a fantastic Queen Elizabeth I.  She plays her just as I would've imagined the Queen to be in real life.
8.  Pirates of the Caribbean:  The Curse of the Black Pearl.  The first movie is the best.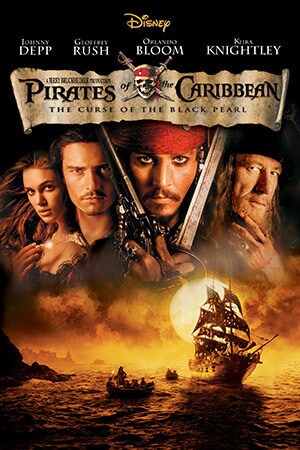 9.  Wild — fantastic book, fantastic movie.
10.  Thelma and Louise — THE best road trip movie.  EVER.
So, there y'are, movies I can watch 1000 times and never get tired of them.
What are some of YOUR favorites?
Edited:  OOPS …. looks like "fantastic" is my word of the day.  I better get my thesaurus out for my next Favorites post!  Sorry about that!