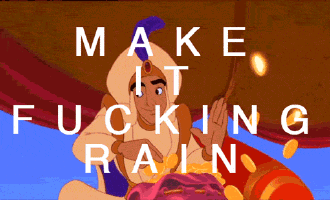 Well, I've stuck my toe into the world of the affiliate marketer, and I don't know what the fuck I'm doing!
Ebay, Amazon and Target, so far, have accepted me into their affiliate programs.  Which is pretty cool in itself.  But how do you decide how much, how often, and just HOW to cash in on those programs?  I do have favorite stores, clothes, books, etc. and I have mentioned a few in past posts …. all prior to undertaking the affiliate market thing.  Do I go back and insert links?  Do I just take it from here on out and, when giving my opinion of a product/service/etc., make sure the appropriate affiliate link is attached?  I dunno.
How do y'all do it?  I put my affiliate link in the footer of my blog as a text link, as I didn't really want to have some big ad block.
Honestly, I have no illusions that this little blog is gonna be my ticket to financial independence.  But, if I could make a couple of dollars, that would be cool.
Any and all opinions, comments, and suggestions are greatly appreciated!