Holy cripes, who knew!!  I was just nominated by The G Sandwich (https://thegsandwich.wordpress.com/) for the Liebster Award. Oh. My. Frickin'. God.  Thank you so much!! I am just astounded.  I started this blog to talk about my life after age 50, to share photos and experiences and adventures, and to put my 2 cents in about stuff that is part of my life, either good or bad.  I never really thought anyone would give a shit about what I wrote, but I guess I was wrong.
Anyway, "G" writes a lot about a lotta things, food/recipes being one of them, but I like her list posts the best —- random musings.  And I loved her bad-ass posts the best.  Read her —- follow her.  She IS a BADASS.
11 Random Facts about me:
I'm not a real blonde – my real hair is medium-to-dark brown, but I'm guessing it's more grey than anything now.
Deathly afraid of heights, but will do stupid shit like drive up Pike's Peak in a Miata convertible.
I wanted to be a marine biologist when I was young.  Come to find out snorkeling scares me.
I love to dance to disco — so sue me.
I sing sappy love songs when I drink enough.
I DON'T do Karaoke
I played the flute from 3rd grade through adulthood.
I can no longer read music.
I'd have a farm if I was independently wealthy.  Actually, probably a "rescue" bordering on animal hoarding.
I take photos of gravestones for http://www.findagrave.com.
I've always wanted to have boudoir photographs done.
11 Questions from "G":
1. Why did you start blogging? See the blathering above.
2. Do you have a writing background? No, I don't write for my day job, I don't have a degree in English or whatever, but while in school for my Paralegal Studies degree, I had to write a lot of legal briefs.  A LOT.  My professors always gave me A's.
3. How often do you post?  I TRY to post every day, however, I don't usually post anything on the weekends.  I'm basically too lazy to get up off the couch and walk into my spare bedroom, where the computer is.
4. What's your favorite dessert?  I don't normally eat dessert anymore, as I try and follow a Ketogenic diet (very low carb, high fat).  That said, Key Lime Pie is my go-to dessert while on vacay.  My sister and I will try it at every restaurant to see who makes the best.
5. Coffee or tea?  Coffee (with heavy cream) in the morning, or decaf with afore-mentioned key lime pie, but iced tea for lunch/dinner.
6. Favorite movie?  Gone With The Wind.  Sappy, but I have a thing about the Civil War.  Scarlett O'Hara and I have the same resting bitch face thing.  I believe it should be classified as a disability.
7. What makes you laugh out loud?  Stupid bathroom humor.  Larry the Cable Guy.  My nutty family.
8. Best place you've ever visited?  I loved the Bonita Beach, FL area and the rental house my sister and I stayed in.  Nothing like having a martini, floating in your own pool, after spending the day at the beach.  Paradise.
9. Something you like about yourself?  Physically — my legs (thanks Grandmas!).  Personality-wise —– my humor, my loyalty, and the way I can love someone so HARD (family, friend, lover).  By that I mean with my entire soul.
10. Best way to spend your spare time?  Out on Mom's back deck, my whole family around, drinking wine and cracking each other up.
11. Who's had the most influence on your life?  I can't pick just one.  It's a tie – my mother and my step-father.  My mother is the original bad ass of the family.  She's still naughty but pretends she isn't.  Raised us 3 "original" kids with an alcoholic Navy husband, then, when she left him, raised us in the projects…..until Daddy rescued us.  My step-father was 36 and never before married when he met and married a lady with 3 children, one of which was a teenager (me!).  He's been our Dad, mentor, friend, etc. ever since.  We wouldn't have another brother without him. He's bad ass in his own way.
 The nominees are:
https://midlifemargaritas.com/
—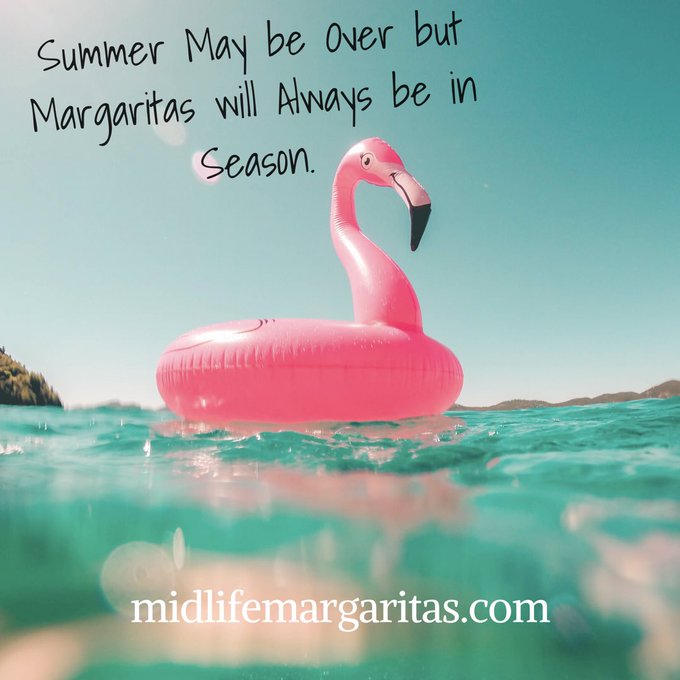 — I love this gal.  Even the header on her blog makes me happy.  Another lady I'd get in trouble with — happily.  Cocktails anyone??
https://soberisland.wordpress.com/
— a Southern gal going the sober way.  I struggle with my own alcohol addiction so when I find someone who is getting sober, and who speaks to my soul, I follow.
The Official Rules Of The Liebster Award 
If you have been nominated for The Liebster Award AND YOU CHOOSE TO ACCEPT IT, write a blog post about the Liebster award in which you:
1. thank the person who nominated you, and post a link to their blog on your blog.
2. display the award on your blog — by including it in your post and/or displaying it using a "widget" or a "gadget". (Note that the best way to do this is to save the image to your own computer and then upload it to your blog post.)
3. answer 11 questions about yourself, which will be provided to you by the person who nominated you.
4. provide 11 random facts about yourself.
5. nominate 5 – 11 blogs that you feel deserve the award, who have a less than 1000 followers. (Note that you can always ask the blog owner this since not all blogs display a widget that lets the readers know this information!)
6. create a new list of questions for the blogger to answer.
7. list these rules in your post (You can copy and paste from here.) Once you have written and published it, you then have to:
8. Inform the people/blogs that you nominated that they have been nominated for the Liebster award and provide a link for them to your post so that they can learn about it (they might not have ever heard of it!)